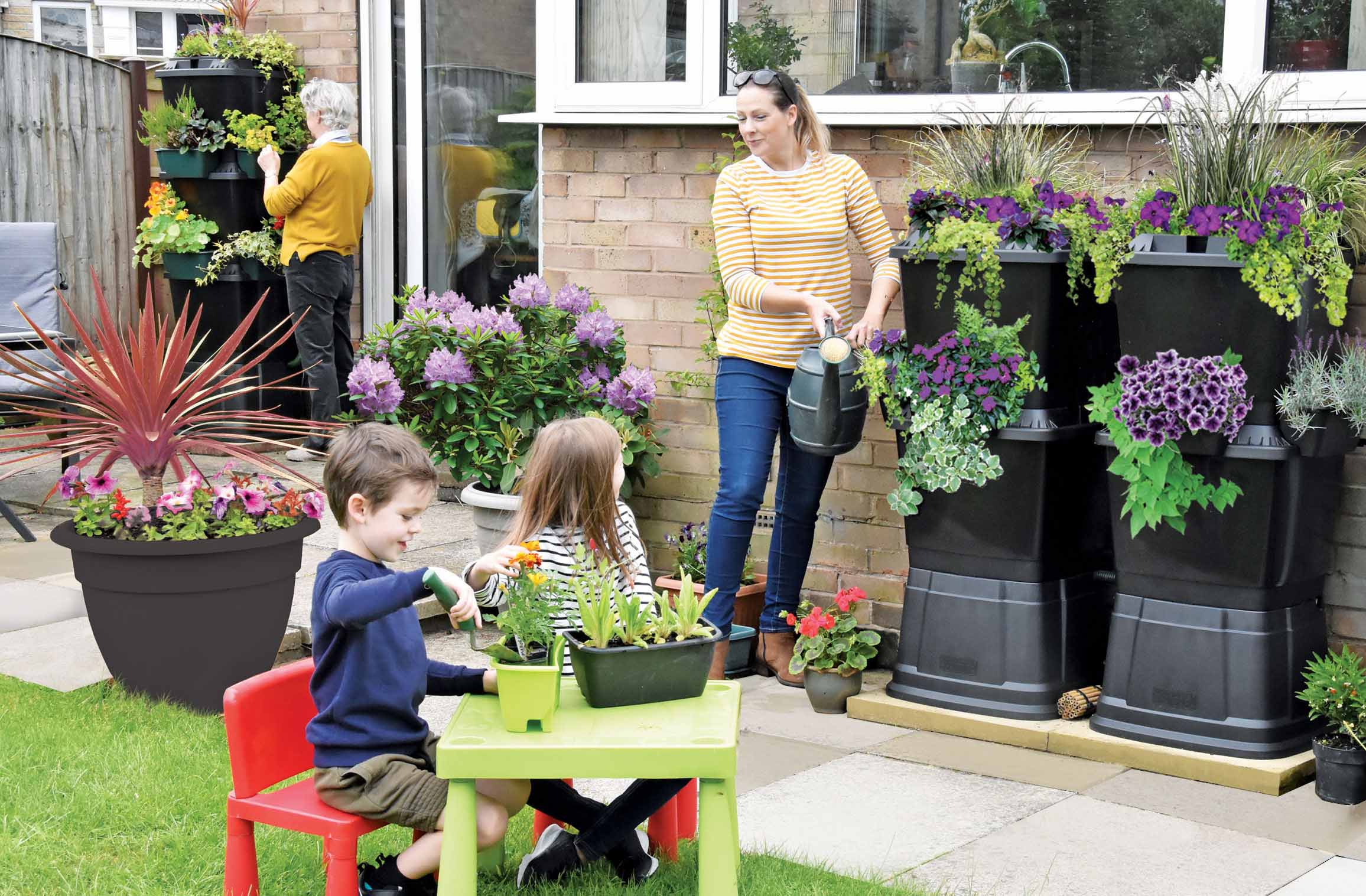 The largest range of Rainwater Terrace water butts including all compatible water butt accessories, planters and drip irrigation kits.
Rainwater Terrace water butts are functional, easy to assemble and use, and look great! Our water butt kits come with everything you need to get started. We offer a fast delivery service on all orders with fantastic value for money and a personalised customer service team ready to help with any enquiries.
All water butts are manufactured in the UK and distributed from our Wetherby office. We ship our water butts across all of the UK including the Scottish highlands and channel islands as well as Europe.
How our Water Butts work
Rainwater Terrace is a series of individual 67 litre water butts that stack together and can connect sideways to suit any space. Rainwater diverted from your down-pipe cascades through the whole Terrace filling all the water butts and watering plants in the clip-on planters as it goes. Once the bottom butt is filled, any excess water goes back to the drain or can be diverted elsewhere in the garden, so the water is refreshed, and stagnation is avoided. There are taps on each level on the end of flexible drain tubes. These are fast (fill a watering can in 20 seconds!) and transparent so you can see how much water you have left. The Rainwater Terrace water butt looks great decorated with flowers, herbs or even veg!

Call us to find out more on 01937 845176
Our Awards